There are many headlines about the strain between Kate Middleton and Meghan Markle. Stories about feuds among the royal family members are common. However, there are moments where Kate and Meghan seem to enjoy each other's company. Here are four sweet moments between Kate and Meghan that showed another side of their relationship.
1. Kate and Meghan chatted all day at Wimbledon in 2018Kate and Meghan's first solo outing together appeared to go smoothly. It seems like they moved past the bridesmaid dress incident and were focused on nurturing their relationship as sisters-in-law.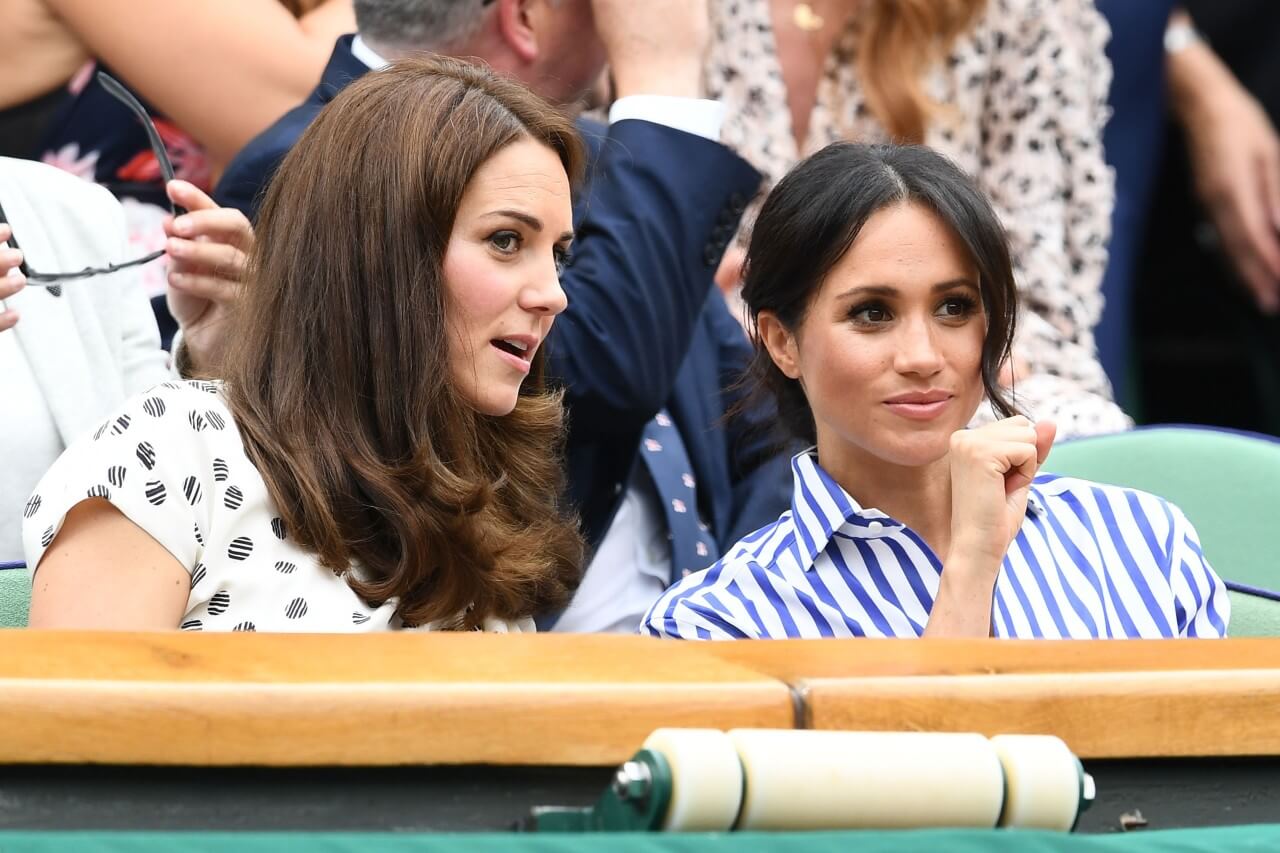 2. They frequently laughed during the 2018 Royal Foundation Forum Another moment when the royals enjoyed each other's company was during the 2018 Royal Foundation Forum. Kate and Meghan often smiled and laughed. This was Meghan's first royal event. According to Time, the duchess "shined."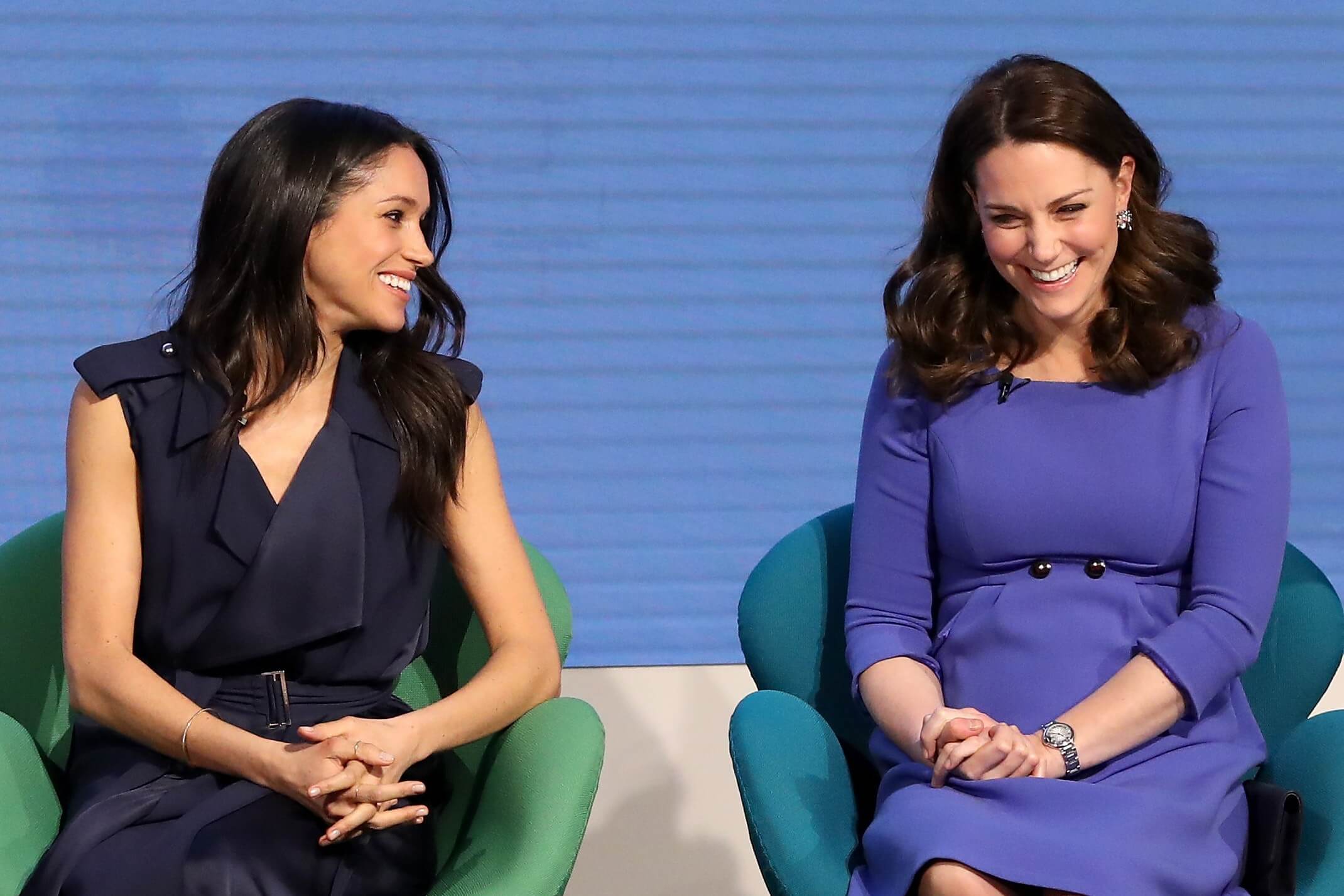 During the panel discussion, Prince Harry, Kate, Meghan, and Prince William discussed their inspiration for starting the Royal Foundation. They also spoke about their plans for the foundation. The theme for the event was "Making a Difference Together." Some of the Royal Foundation's programs include Heads Together, the Invictus Games, and United for Wildlife.
3. They exchanged smiles before a 2018 Christmas church serviceKate and Meghan exchanged friendly smiles before a 2018 Christmas church service. They seemed happy, and the warmth between them could be seen. Prince Harry and Prince William also seem happier in the photo above.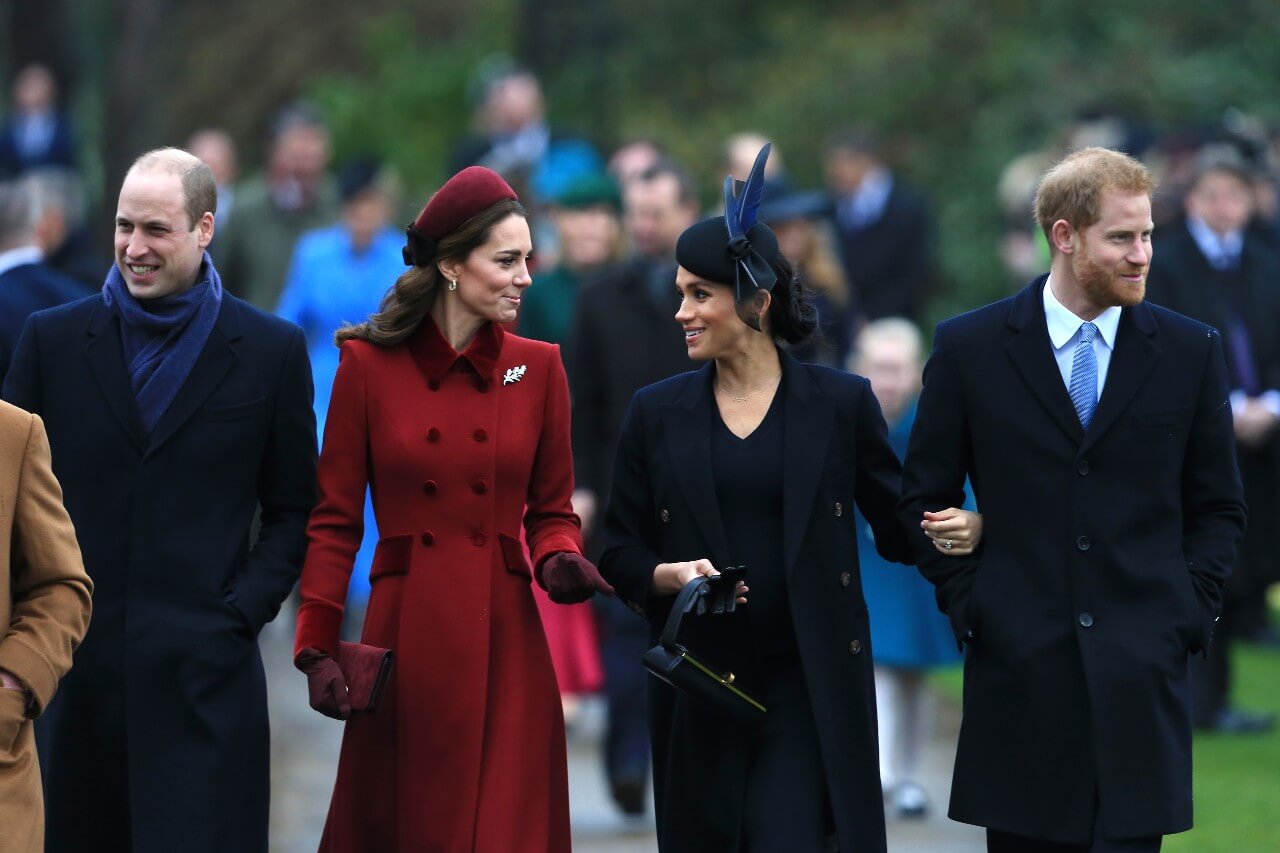 Kate reportedly gave Meghan tips on how to adjust to life as a royal family member, according to Us Weekly. The publication also reports the sisters-in-law used to spend time together and have tea. According to the magazine's source, Kate told Meghan she "shouldn't hesitate to get in touch" if she ever needed anything.
4. They put the drama aside and spent time together days after Queen Elizabeth died in September 2022The death of Queen Elizabeth II brought the family back together. Harry and Meghan joined Kate and William during the walkabout after the monarch died. Many were surprised to see the four of them spending time together because of rumors about the couples feuding.
The former Fab Four put their differences aside and offered each other support after the news of Queen Elizabeth's death. It was likely a stressful time for them, but they managed to smile and speak with well-wishers. The crowds were happy to see all four of them together again. Hopefully, there will be additional opportunities for the royals to reunite and work on healing their relationship.