The early days of the pandemic were scary. Looking back, though, they can seem strangely innocent, too. Trying to bake, binge-watching Tiger King, singing Happy Birthday to ourselves, twice, while we furiously scrubbed our hands: This, somehow, was our lives.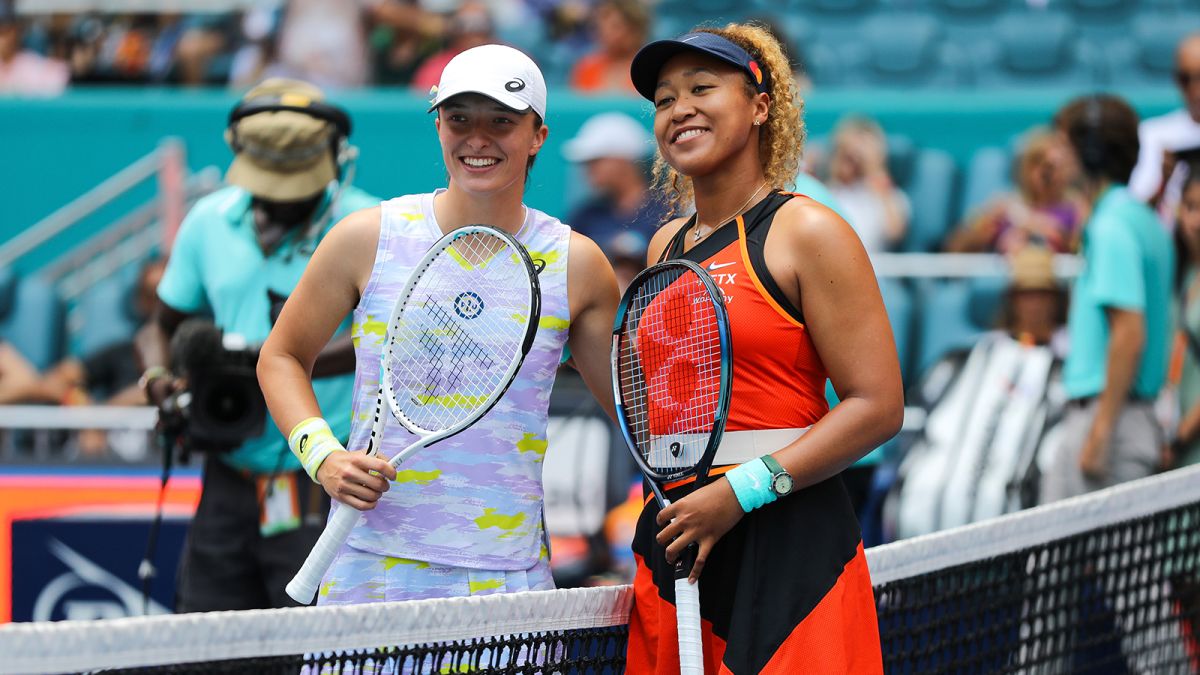 It was an innocent time for tennis, too. ATP luminaries talked about how much they wanted to merge with the WTA. Rich players, Dominic Thiem excluded, showed some concern for their less-rich brethren. Stars dropped their guard and shared a laugh on Instagram.
That included Naomi Osaka and Iga Swiatek. The once and future Grand Slam champions and WTA No. 1s joined forces in a video chat where Osaka revealed the inauspicious way that their friendship began.
"I felt like you were just staring at me," Osaka told Swiatek. "I was like, 'Why are you staring at me? Did I do something wrong?'"In those days, Osaka was the established champion and darling of the media. She had won two major titles, and would win two more soon after, and she was active in the George Floyd protests. Swiatek, still ranked outside the Top 30, was a few days from her 19th birthday, and a few months from her stunning first Slam win, at Roland Garros.