Kansas City Chiefs quarterback Patrick Mahomes will have an MRI scan on Sunday after injuring his ankle, but initial X-rays have come back negative, according to ESPN's Adam Schefter.
Mahomes was forced off at the end of the first quarter against the Jacksonville Jaguars on Saturday, after falling awkwardly on his right ankle following a sack. Despite his best efforts, he then returned to the locker room before returning for the second half.
It didn't affect their game too much as they still progressed to the AFC Championship with a 27-20 win, and back-up quarterback Chad Henne even recorded his first-ever playoff passing touchdown. But Mahomes still finished the game, and told reporters he'll be "good to go" next week.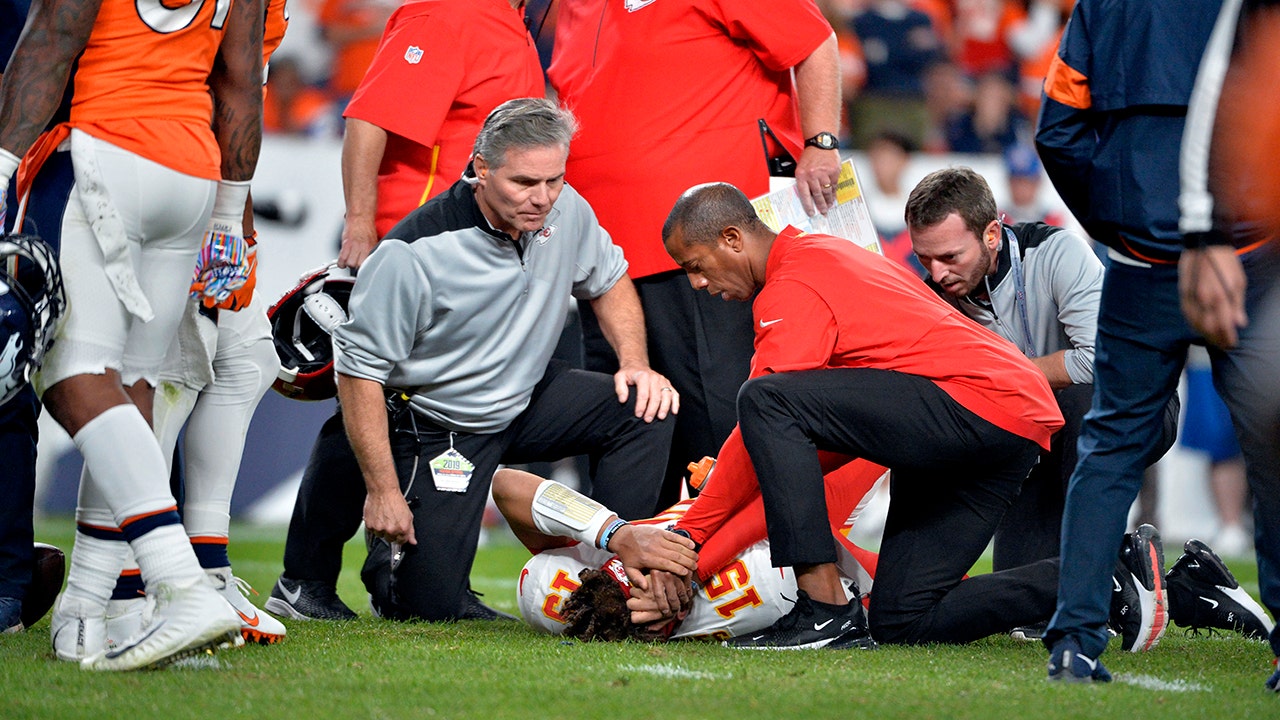 Mahomes may have returned to the field, but he continued to limp as he struggled to put weight on his right leg. But even with one fault limb, he was still trademark Mahomes, and managed to throw another touchdown to ensure the Chiefs beat the Jaguars.
The quarterback played off any serious injury, as he said to reporters after the game: "It's going to take a lot to keep me out of a football game. I'll be good to go."
And initial scans shortly after came back negative, which is a brilliant sign after Chiefs fans began to fear the worst. But an MRI will still take place on Sunday, to determine the extent of any potential damage.Safety comes first in these instances, but the Chiefs will be desperate to have Mahomes out on the field next Sunday.
The Chiefs will either play the Buffalo Bills or the Cincinnati Bengals, and Mahomes' fitness could be the difference between another Super Bowl appearance or a postseason exit